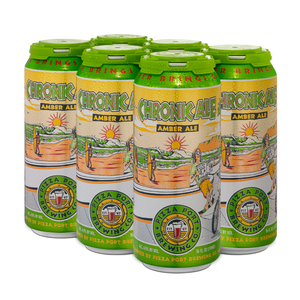 Historically brewed with hemp seeds, Chronic Ale has been a staple at Pizza Port for over a decade! This mellow amber ale is the most popular beer in all of our pub locations as it agrees with everyone's palate and goes great with pizza. It was a dream come true to finally put it in a can and give people the chance to carry it with them wherever they go!
ABV: 4.9%  STYLE: Amber Ale

BEER PICKUP GUIDELINES
Beer is available for pickup from:
Solana Beach
Carlsbad
San Clemente
Ocean Beach
Bressi Ranch
Must be 21+
Valid Sate or Federal ID required for pick.