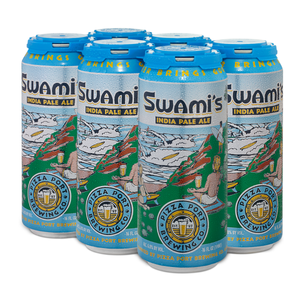 Swami's IPA was first brewed in 1992 to commemorate one of our favorite local surf breaks nestled below a spiritual enlightenment temple that sits on the cliffs above. This West Coast style IPA features a timeless American hop profile of citrus and pine with a crisp balanced finish. It's a dream come true to be able to share so many pints over time as we all evolve together. Whatever your form of meditation is, we hope that each and every sip contributes to your own self-realization…Cheers!
ABV: 6.8%  STYLE: IPA

BEER PICKUP GUIDELINES
Beer is available for pickup from:
Solana Beach
Carlsbad
San Clemente
Ocean Beach
Bressi Ranch
Must be 21+
Valid Sate or Federal ID required for pick.